Woodfordia's Lake Gkula Conservation and Recreation Habitat Is Now Open for Spring Camping Getaways
3 min read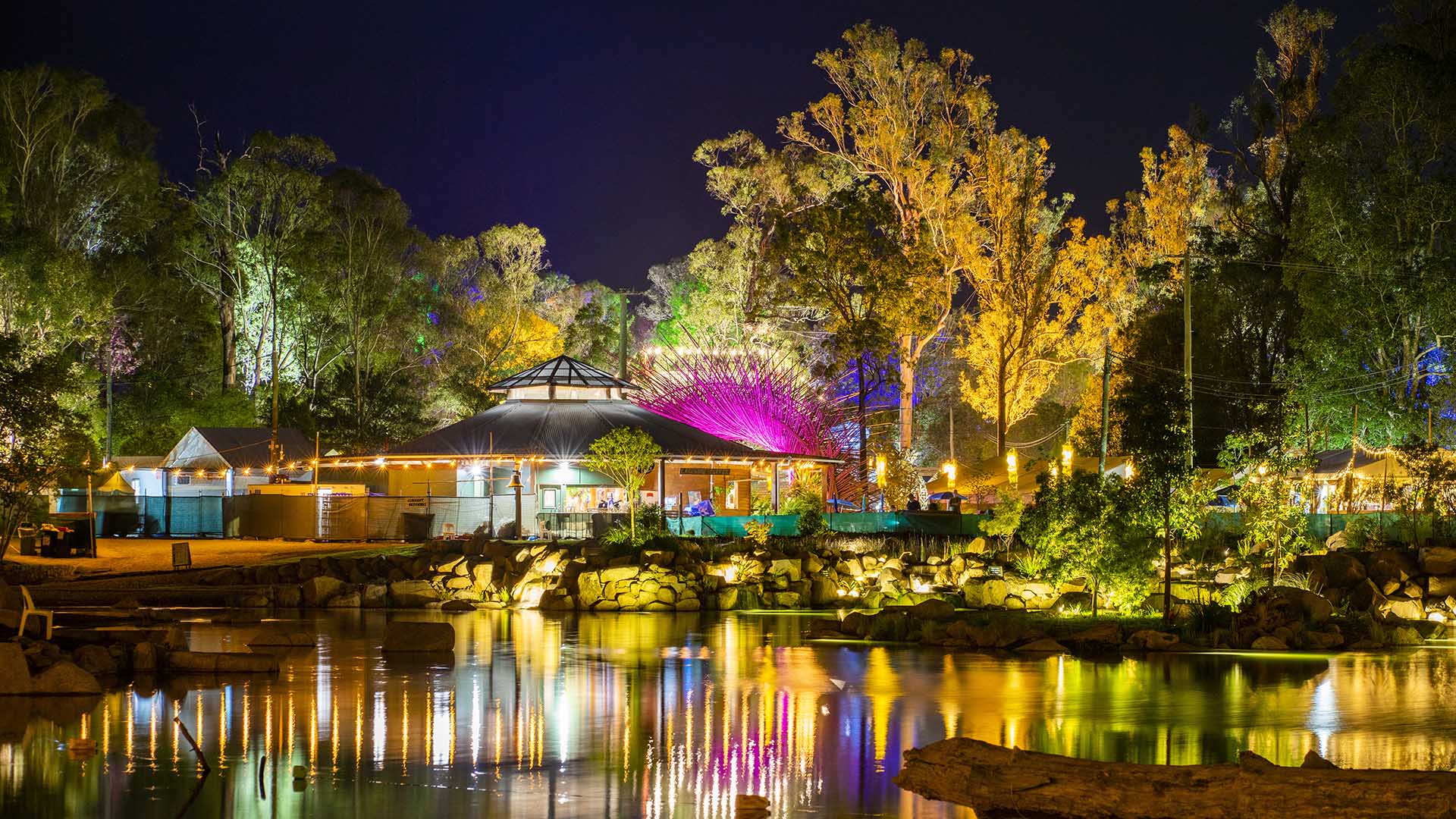 It's been three years since Woodfordia, the southeast Queensland home of the Woodford Folk Festival, launched a stunning new attraction: Lake Gkula, a conservation and recreation habitat that's now part of the event's 500-acre parkland. Attendees at this year's fest can look forward to swims — as well as the music and arts celebration's big return in general — to cap off 2022 and kickstart 2023; however, if you're keen for a dip now as part of a spring getaway, the site is also currently open for camping.
That said, you'll need to get in quick as the spring camping season at Lake Gkula only runs until Monday, October 3. As everyone with an eye on their upcoming days off knows, that covers the early-October long weekend, however — and bookings are still available. Consider that your public holiday plans sorted.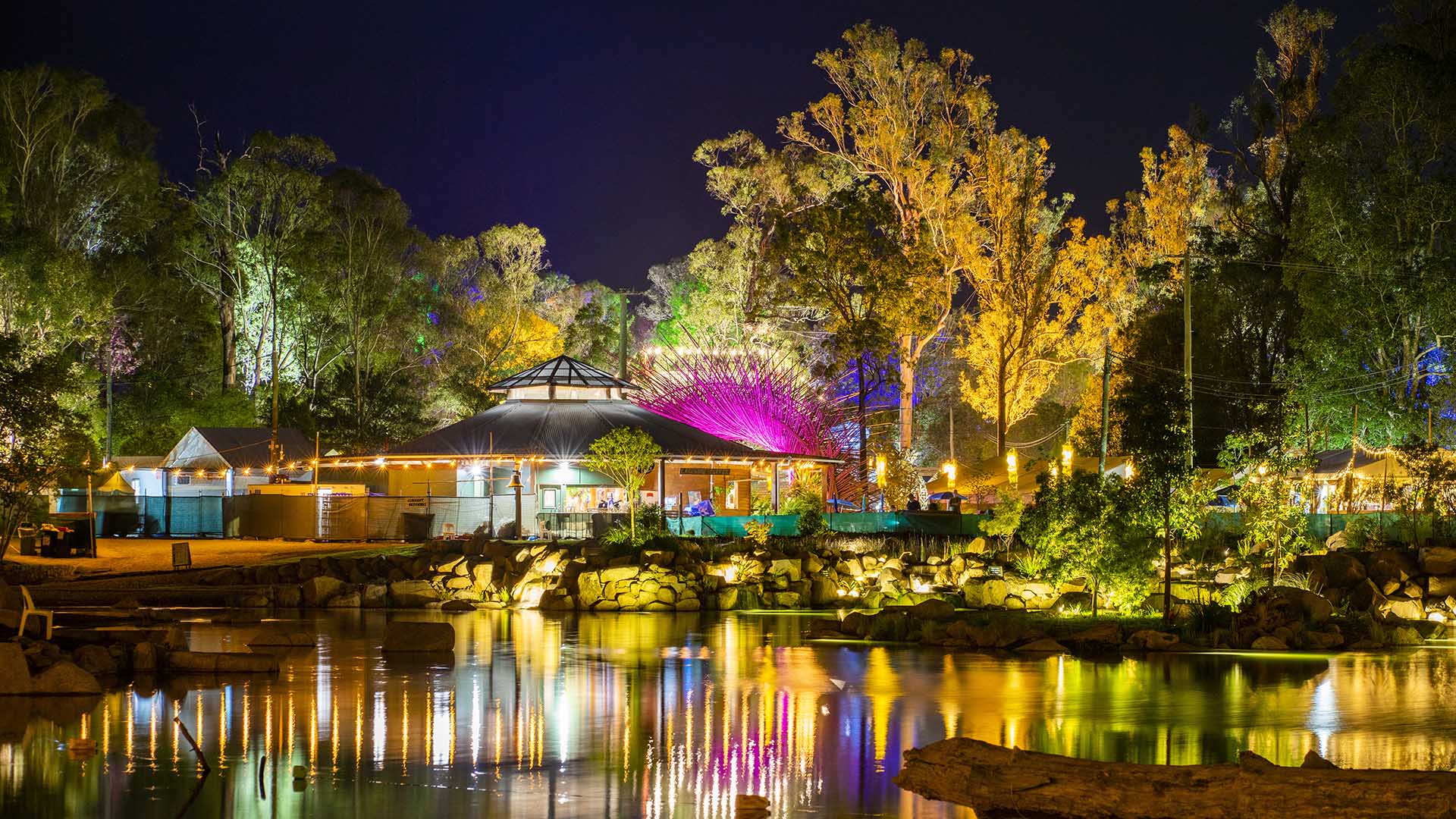 During Lake Gkula's spring camping run, Woodfordia isn't quite the thriving pop-up community that it is during the folk festival — but that permanent lake is worth the drive 75-minutes north of Brisbane by car, and also provides quite the scenic backdrop for a holiday.
The man-made spot is also teeming with fish and plant life. More than 16 species of native freshwater fish and crustaceans are swimming in its waters, while over 8000 plants have been planted in and around the lake to-date.
Crucially for both the lake's biodiversity and for human swimmers, the entire body of water is chemical-free, using pumps and injectors to keep both a constant water flow and high levels of oxygen. The water is pushed through two wetlands, which act to purify the lake while also encouraging microorganisms to thrive.
If you're eager to go for a splash, you'll need to book in for a minimum three-night stay, which costs $25 per night for adults. All visits require online reservations in advance — but once that's taken care of, you're welcome to set up tents, caravans, motorhomes and camper trailers.
Facilities-wise, the campgrounds features flat and shady sites, showers, a general store, potable water, mobile phone reception, that lake for swimming, and trails for hiking. You'll need to keep Rover at home, though, as it isn't pet-friendly — other than for seeing-eye dogs and assistance animals.
The General Store is theming its menu, too, including woodfired nachos on Wednesdays, curries on Fridays, brisket burgers on Saturdays and barbecues on Sundays. You can also nab breakfast burgs daily, alongside cakes, coffee and general supplies.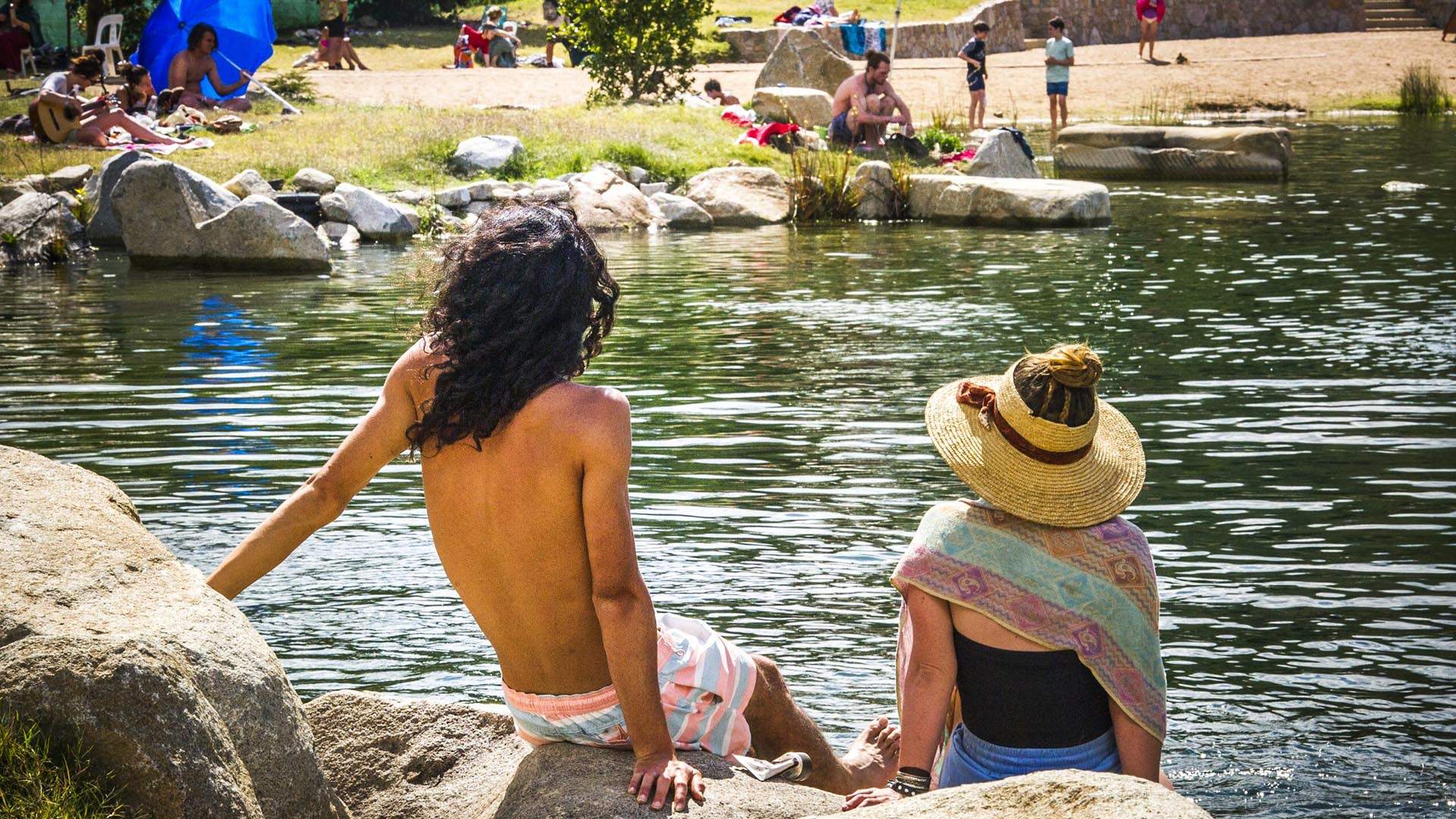 And, given the setting, the Woodfordia Folk Club will host local talent on Saturday, September 24 and Saturday, September 1, providing your getaway with an appropriate soundtrack.
In the future, Lake Gkula will include onsite glamping tents as well; however, they're not ready for the current season.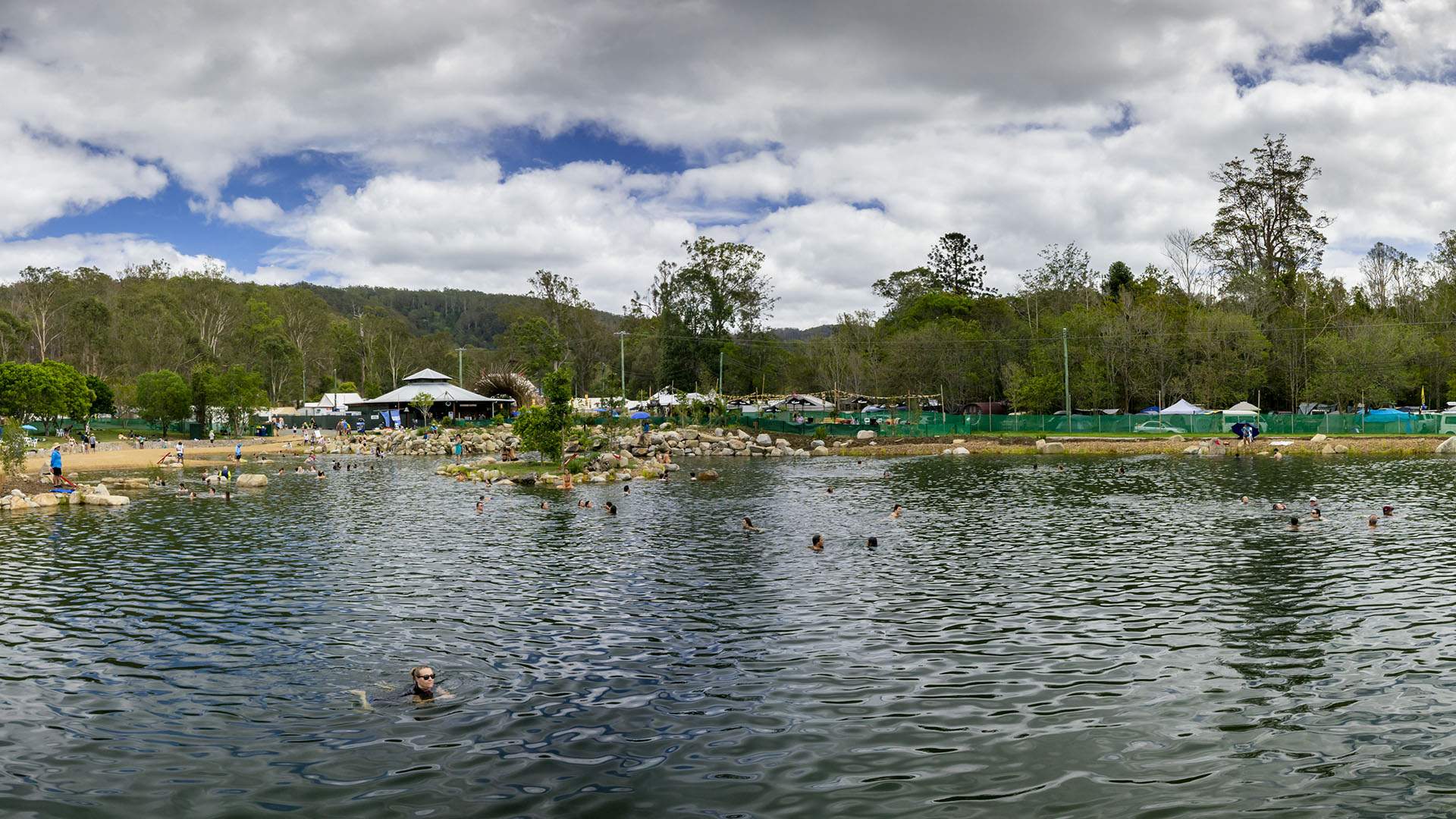 Lake Gkula Camping's spring season runs until Monday, October 3. For more information and to book, visit the Woodfordia website.
The 2022–23 Woodford Folk Festival runs from Tuesday, December 27, 2022–Sunday, January 1, 2023. For further details, head to the Woodford Folk Festival website.
Images: Waterscapes / Gain Ryan / Jen Quodling, Woodford Folk Festival via Flickr.