The 10 most memorable NI bars visited in 2022
4 min read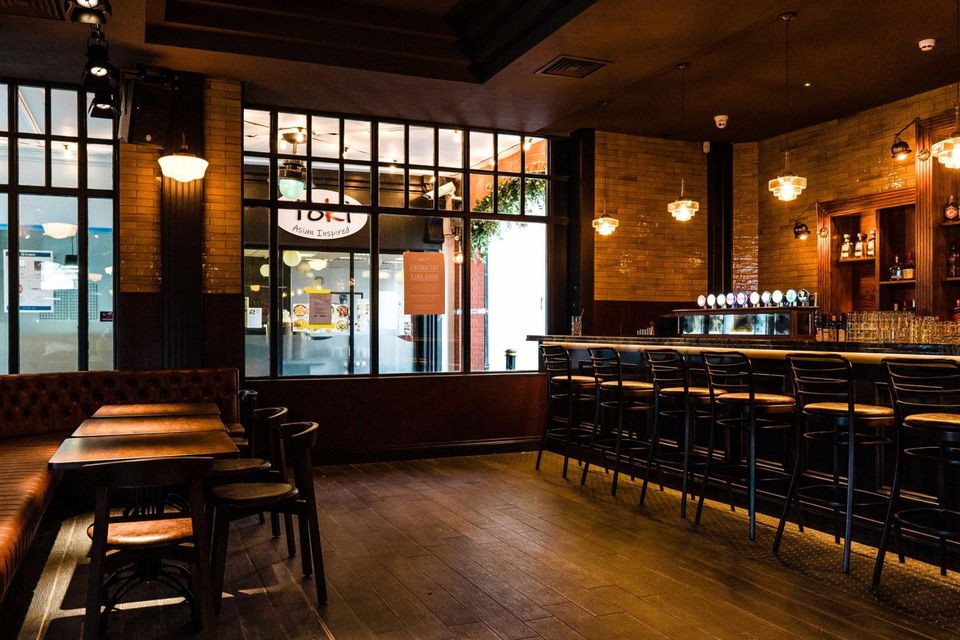 Regardless of whether we were witnessing multiple political implosions, baking in the heat of the hottest summer in decades or being emotionally broken after that Stranger Things finale, our pubs were there for us, every step of the way.
hey've provided sanctuary and sympathy right when we needed it, so without further ado, we salute 10 of the best around.
​Bullhouse East, 442-446 Newtownards Road, Belfast
The brainchild of the award-winning craft brewery Bullhouse Brew Co, this box-fresh spot has already been hailed as top of the hops by many Belfast beer fans, despite only opening a few months ago, and it thoroughly deserves all the early acclaim. The product of three and a half years worth of blood, sweat and beers, Bullhouse East is the area's first ever permanent taproom and proves that good things come to those who wait.
​The Grand Central Bar, 27 Strand Road, Derry
Established back in 1922, this hostelry has long been an important staple of Derry's social scene and currently looks more handsome than ever thanks to its striking new mural on the exterior of the building depicting the city's favourite son John Hume. Popular with local tastemakers and tourists alike, it's evolved to become an evergreen institution in the area and is recommended for those of you who love traditional, old-school boozers that have a modern twist.
​Santeria, 19 Fountain Street, Belfast
This intimate and eye-catching watering hole first burst onto Belfast's social scene in 2019 with the aim to bring some Afro-Caribbean flavour to the city centre. It's a cosy and charming pub in which to while away a few hours, and if you're searching for creative cocktails you've come to the right place. A perfect venue for either a catch-up with a few friends or a pit stop between shopping, Santeria is a true gem of the city centre.
​The Sunflower Public House, 65 Union Street, Belfast
Found on a site which has housed bars for the past 100 years, this small but perfectly formed hostelry has character and charm by the bucket-load. Located right behind Belfast Central Library and close to the thriving Cathedral Quarter, the Sunflower has amassed an armful of awards and accolades over the past decade and it's easy to see why. Aimed at a cosmopolitan, cultured crowd, its mission statement is to offer good beer and good music and it excels in both.
​The Lark, 4 Lisburn Square, Lisburn
Back in December 2021 the lucky socialites of Lisburn received an early Christmas present in the form of this new gastropub. Known as Wetherspoons in a previous life, the building has not only received a rebrand, but it has also enjoyed an extensive refurbishment to the tune of £1m and it certainly looks the part. Roomy, modern and sleek, the spot is perfect for a big night out with a bunch of mates.
​The John Hewitt, 51 Donegall Street, Belfast
This city centre bar was recently put into the caring hands of the multi-award-winning community co-operative Boundary Brewing and has since become a Mecca for fans of craft beer. Hailed by many as a match made in heaven, the hostelry now features 16 taps, including eight which provide Boundary-brewed libations, and boasts a treasure trove of brews to choose from. This hipster haven definitely lives up to the hype and has the right stuff.
​Nan Rices, 7 Francis Street, Newry
One of the border city's best bars, this beloved boozer is like a fine wine and continues to get better with age. As its moniker suggests, Nan Rices boasts a homely feel inside and you'll feel like a part of the family in no time in this timeless, Tardis-like spot. If you're searching for live music in Newry, look no further than here.
​The Dog and Duck Inn, 30 Main Street, Lisbellaw
Drawing influence from the craft beer and spirits scene, this newly minted boozer brought something a little different to Lisbellaw. The brainchild of the people behind artisan distillery Glenwinny, the pooch- and presumably duck-friendly place has lots of potential and is perfect for a date night. Expect the Dog and Duck to spread its wings even further in 2023.
​The Reporter Bar, 3 Union Street, Belfast
Inspired by the history of the newspaper business in Belfast, it didn't take long for this fresh new face on the social scene to hit the headlines for all the right reasons. Adorned with photos of journos and snappers from the past and present, if you're hosting friends or relations from out of town who are eager to sample a true slice of Northern Ireland life then you should take them here.
​Friels Bar And Restaurant, 2-4 Kilrea Road, Swatragh
Once famously used as a soup kitchen during the famine, in former lives the spot also served as a coaching inn and post office before becoming one of our very best bars. Currently run by the fifth generation of the Friel family, it's a magical, old-school place loved by locals, tourists and even Gandalf (AKA Sir Ian McKellen) himself.