Sawmill helping Priest River community to boom
2 min read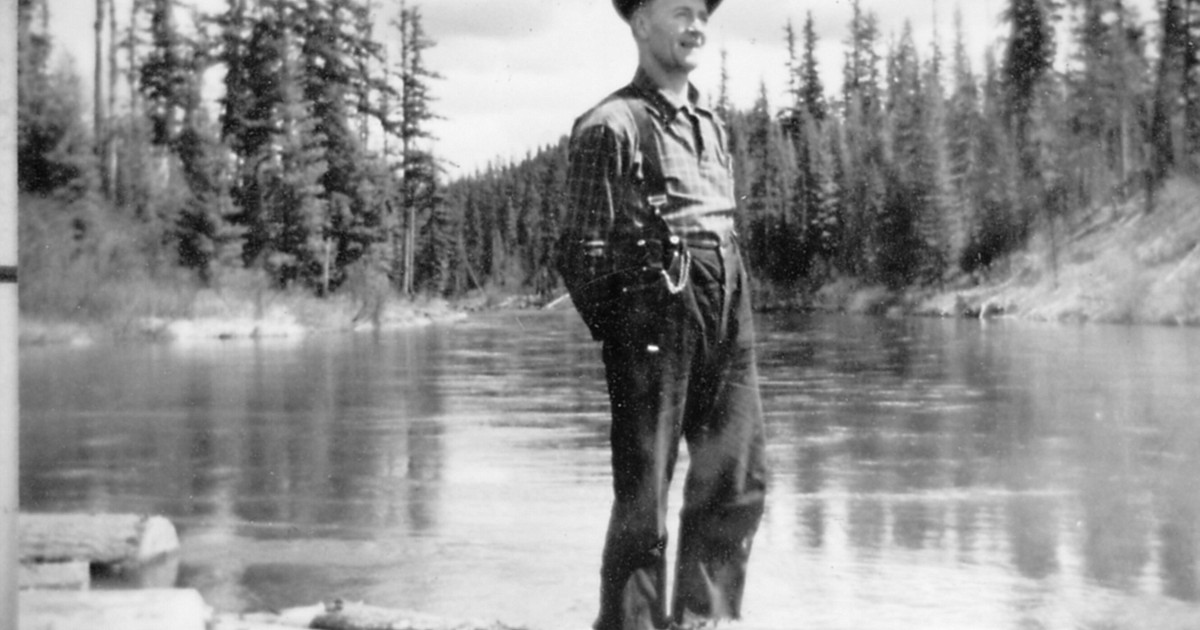 100 Years Ago — 1921
Town is booming
Perhaps no small town in this immediate vicinity shows more life than does Priest River, where there is apparent no signs of the general apathy in business. The sawmill owned by Charles Beardmore is working two shifts a day, and he is operating several good-sized camps north of Sandpoint getting out timber. This little town recently voted to put in a sewer system, is preparing to pave its main street next year, and two large business blocks will be built next spring. The town boasts six hotels, but despite this apparent sufficiency, a 40-room hostelry next year.
90 Years Ago — 1931
Fires ravage the valley
The worst fire in history swept across the Priest River Valley, through an estimated area of nearly 50,000 acres. Forest fires destroyed thousands of dollars' worth of property and made a hundred or more people homeless. At least two fires were believed to have been set in the district Monday, and a total of seven fires are known to be burning to the south and north of town.
80 Years Ago — 1941
Playing Indian
A group of Pend Oreille County people in Indian costumes toured Priest River streets Saturday advertising the upcoming Pend Oreille County Fair.
70 Years Ago — 1951
Fire again near Thama Ferry
Fire broke out again last Monday, Aug. 20, for the fifth time in two weeks, on or near the Henry Naccarato farm, north of Thama and east of Priest River. The first fire in this locality was reported Aug. 6. Local men were recruited for Monday's fire, Tuesday afternoon the Priest River Lumber Co. crew was sent to the blaze. Wednesday afternoon the fire was reported under control. Some evidence has been found that leads to the conclusion all five fires have been set.
60 Years Ago — 1961
Camp's over
Forty-five enthusiastic young men, members of Idaho's first state-sponsored youth conservation camp (at Priest River) stored away their shovels, pulaskis and crosscut saws last Sunday and returned to their homes across the state.
50 Years Ago — 1971
Postmaster retires
Priest River Postmaster Phil Rost officially begins his retirement on Aug. 30, after 38 years under Civil Service, most of which has been spent with the U.S. Post Office. Rost has been the local postmaster five years.
40 Years Ago — 1981
Brand S closes
Brand s Corp.'s sawmill at Laclede closed last Friday for an indefinite period because of poor market conditions.
30 Years Ago — 1991
Officers seize pot plants
Bonner County Sheriff and Bonner/Boundary Narcotics Task Force recovered 132 growing marijuana plants near Priest River Wednesday. The plants were found in a difficult-to-access place six miles up Eastside Road and three miles into the hillside. Some of the plants stood seven and eight feet tall.
20 Years Ago — 2001
Heritage Days coming
Heritage Days, fashioned after the May Bargain Day weekend, is bringing the Newport-Oldtown-Priest River communities together. A combined effort of the chambers of commerce, it is being spearhead by Arlin Beehler.