Parents Leave Daughter Out of Paid-For Family Vacation, Internet Is Divided
3 min read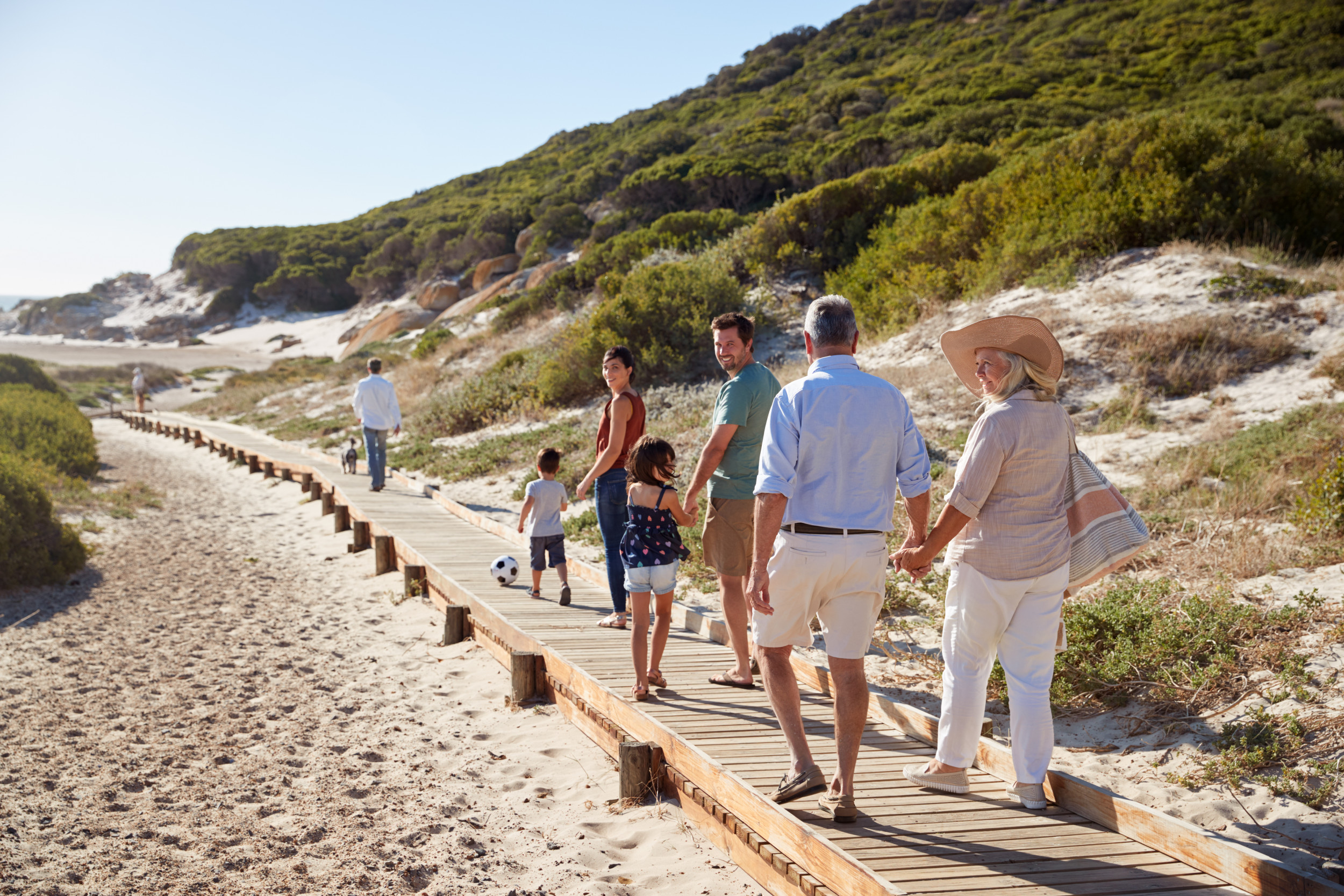 A woman has divided opinion online after saying she felt "furious" when her parents dropped her from the family's annual all-expenses-paid holiday.
The woman, who posted her story on parenting forum Mumsnet, explained that the family had gone on vacation together every year for the past 12 years—except during lockdown.
Her parents fund the trip to a "lovely villa" in Italy, she said. The tradition began when she and her siblings were in their teens and they are now in their mid to late 20s. Partners and children are invited too as the family has expanded over the years.
"We have the best time together, have made precious memories, and look forward to this every year," the woman said. "I appreciate how privileged I am, and how generous it is of them to treat us all, as we didn't have many holidays together when we were younger and now they are much more well off, we are really making up for it."
However, this year is looking slightly different. The villa's owners contacted the parents to say their chosen dates were not available and to offer alternatives.
Her mom asked the siblings to look at the options and the woman said she could do any of the dates except one. "The next day she confirmed to the family that she had booked for the date I said I couldn't do, as it was the cheapest option," she said.
"The prices were inflated a lot compared to what they usually pay," she added. "She then confirmed she was changing everyone's flights to the new date except mine as I couldn't make it this time. Am I being unreasonable to feel completely cut out from the family and furious about this?"
She went on: "Why couldn't they have kept the dates and just chosen a different villa this time instead? It makes me feel like staying at this villa is more important than all of us being there as a family." She would have been willing to pay her own way if it was a problem, she said, but that wasn't presented as an option.
As the woman acknowledged, having a vacation paid for by parents in adult life is a luxury. A 2019 survey by Bankrate found that the average age people think children should start paying for their own travel is 20 or 21. Gen Z and millennials opted for 21 while Gen X, baby boomers and the silent generation chose 20.
Mumsnet commenters could see it from both sides. "I can understand why you'd be upset, but to be totally furious seems OTT to me," wrote one user.
"I'm on the fence," posted another. "On the one hand you sound ungrateful for the thousands upon thousands they have spent on taking you away on a fabulous vacation. On the other hand, they are leaving you out and that's hurtful.
"There may have been issues with the other dates so they've gone with price + majority being able to make it. On balance- your parents are being unreasonable, they've handled this really badly."
Other users expressed surprise at her parents' decision. "I am shocked that if you always go as a complete family that they are going without you. It just won't be the same for anyone else in the group surely," wrote one.
Another posted: "There is no way my mom would leave one of us out if we had a regular standing vacation. We would absolutely look at alternative accommodation instead of leaving someone out so I don't think you're being unreasonable.
"I would think about raising it with your parents and just letting them know your feelings have been hurt."
Some commenters were less sympathetic, however, saying the woman should simply appreciate the vacations she had had so far.
In response, the woman suggested that communication might be at the root of the problem: "I think the gist of it for me has been the way it has been communicated, perhaps it's not about the trip itself at all, it's given me something to think about. I need to talk to my mum about this soon."