New EA Sports golf video game to feature LPGA Tour events and roster of female pros | Golf News and Tour Information
2 min read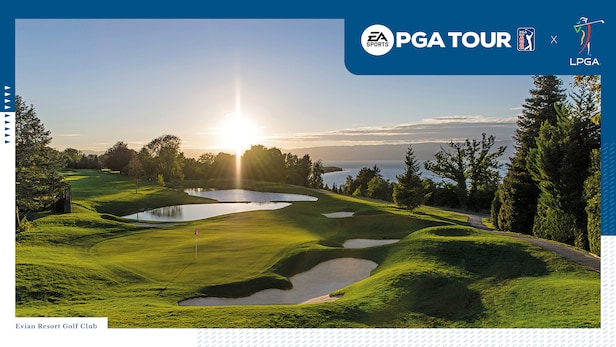 Electronic Arts, in partnership with the LPGA, announced Wednesday that its upcoming EA Sports PGA Tour video game will showcase the LPGA Tour and highlight women's golf with in-depth female representation throughout all aspects of the game. The announcement comes on the eve of the Amundi Evian Championship, one of the LPGA's five annual majors, which also will be a featured tournament.
"We're thrilled that the LPGA Tour is coming back to EA Sports PGA Tour especially with the inclusion of a major global tournament like the Amundi Evian Championship," said Brian Carroll, the LPGA's senior vice president of global media distribution, in a press release. "EA Sports has done a great job in continuing to expand female representation in the various modes throughout the game and featuring women's golf in an authentic and modern way."
It will not be the first time female pros are represented in a golf video game. Past iterations of EA Sports Tiger Woods PGA Tour franchises featured the likes of Annika Sorenstam, Natalie Gulbis, Lexi Thompson, Stacy Lewis and Paula Creamer. The most recent iteration of the Tiger Woods video game (2014) also included a mode in which LPGA players could play on the LPGA Tour.
In the new game, which is set to hit shelves in the spring of 2022, gamers also will have the ability to create a female player with a newly overhauled Create-A-Player feature. Right from the start, your player will be able to compete in a number of LPGA-themed challenges, amateur tournaments and professional events like the Evian.
As of now, only one player on the roster of female pros has been announced: Jin Young Ko, the former World No. 1 and 2019 Evian Championship winner.
"I'm beyond excited to be included as one of the female golfers in EA Sports PGA Tour," Ko said in a press release. "Women's golf is growing so fast and having us included in this game is a great opportunity to reach fans all around the world. I can't wait to see how it turns out."
The Evian Championship will be one of five majors featured in the game, joining the four men"s majors, including the Masters, which returns to the virtual world for the first time since Tiger Woods PGA Tour 2014.
The game will also include GOLFTV and Sky Sports broadcaster Iona Stephen as its first female on-course commentator.