Less-Known but Great Places to Visit on your Next Family Trip to Israel
6 min read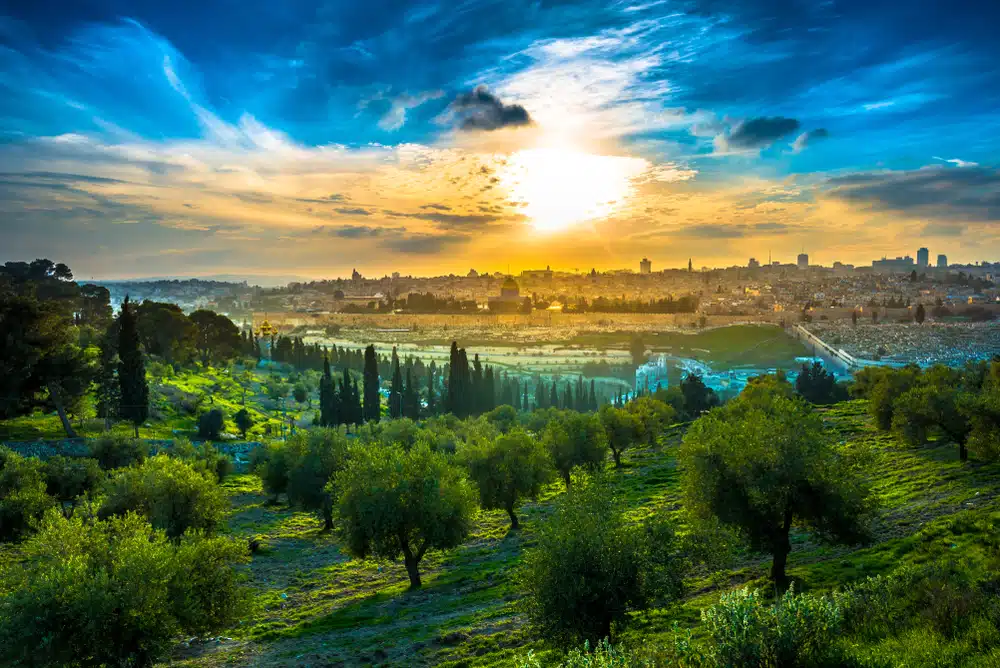 Israel has once again opened its borders to vaccinated tourists. Are you considering a family trip?
As a mother, I understand how hard it is to plan a trip that will cater to your different kids' ages and interests. As a licensed Israeli tour guide, I know that Israel has so much to offer that is both fun, educational and sometimes even both. Here are a few less-known ideas so you can pick what will be best for your crew.
The Old Yishuv Museum – Located in the old city at 6 Ohr HaChaim Street. This museum helps paint a picture of what daily life was like in the old city of Jerusalem under the Ottoman Empire and then the British Mandate. Kids who like to see interesting things can enjoy seeing the old-fashioned way people lived, food was cooked, and children played.  Those (more likely the adults), who are excited by history and Kaballah, may be excited to be in the room where the Ari HaKadosh was believed to have been born. This is a great indoor activity for the calmer kids who are interested in cool things. They do have a cute game for kids and some dress up but this is not the place for kids who want to run around. You can expect to spend about an hour there so it's a good place to combine with other sites you want to see in the Old City. oyc.co.il/en
City of David – This is a more well-known tourist site but I didn't want to leave it out because it's both educational and fun for kids! You can walk there from the Dung Gate as you leave the Western Wall. If your kids have learned Sefer Shmuel and Melachim in Navi class, they may get excited to see some of the names and places they've learned about come to life! In the summer, they can get wet in the ancient water tunnel dug out by Chizkiyahu HaMelech in preparation for the Assyrian attack so bring a change of clothes, shoes and even a small flashlight! (There are lockers there.) When tourism returns and it gets busy, book in advance and make sure to include the water tunnel in your reservation. (Small children can't go in the water tunnels. It gets up to an adult's knees. You'd need to make other arrangements for babies and toddlers.) This is really a place where Tanach and fun come together! cityofdavid.org.il/en
Israel is home to many wonderful organizations and tzedakahs. Many of them have tours or volunteer opportunities which provide both interesting and educational experiences that can often be also fun. Here are a few examples:
Pantry Packers – Provides food for the poor of Jerusalem. Appointments can be made to pack boxes in their warehouse. They also have an exciting fundraising project for Bar/Bat Mitzvah kids. Their English-speaking staff is very kid-friendly and interested in making this a special and meaningful "chavaya"(= experience). pantrypackers.org
Yad L'Kashish – or Lifeline for the Aged, is located right outside of the Old City walls. Many elderly of Jerusalem are employed there in their various craft workshops to produce beautiful pieces of art which are then sold in their gift shop. This provides the elderly a social framework to support themselves in a dignified manner. Depending on Covid regulations, a tour of the various craft workshops can be arranged. You can also arrange a hands-on tour to work on crafts with their artisans. Don't forget to pick up some beautiful hand-made creations (pottery, gift cards, needle-work) at the gift shop! This can be a very meaningful experience for the mature teenager! lifeline.org.il
Leket Israel – provides produce for the poor. You can take a family trip to their field in Rishon L'Tzion (about an hour drive from Jerusalem) and pick fruits or vegetables (depending on the season) which will then be packaged and distributed to the poor. This is a fun outdoor activity that is great for quite a range of ages. Kids will have a great time and will also feel good about being a part of this special mitzvah! leket.org
And if you're interested in traveling outside of Jerusalem,  here are a few other ideas throughout the country.
The Ramla Pool of Arches – is a 45 minute drive from Jerusalem. The pool was built during the Muslim Abbasid era (over 1,000 years ago) as an underground reservoir. Those into history can be fascinated by its impressive construction and inscription. But the fun part is the rowboats that were put there for visitors to row around the pool. This is a great activity for either a rainy day or a scorching hot one because it is deep underground. It's not a very long activity and especially if it's crowded, you can't take the boats for too long but it is a great experience for times when you don't want to be outdoors. en.goramla.com
Tel Dan Nature Reserve – is all the way up north in the Golan Heights. It contains a beautiful trail along the Dan River (which feeds into the Jordan).
The most exciting part is the ancient city gate from the time of the Cana'anim which is still intact. If your kids have learned Sefer Bereishis, they'll appreciate what it means that Avraham pursued Lot's captors until Dan. (וירדף עד דן"- בראשית י"ד:י"ד") Is it possible that Avraham Avinu actually stood in front of this ancient gate? Could very well be…. There are other interesting things to see there as well. You could plan to spend a few hours there. There are bathrooms and a nice picnic place there for lunch at the entrance. Due to Corona regulations, it's recommended to book in advance. en.parks.org.il
Mt. Hermon – If you're going up North to the Golan Heights, a visit to Har Hermon is definitely recommended! You may know about the skiing in the winter but during the summer, the cable car can also be an exciting activity to do with kids. And it's much cooler on top which is also a plus in the heat of the summer. Be careful to check out the times on their website. The cable car closes early even in the summer! skihermon.co.il
Maresha / Beit Guvrin – is right next to Beit Shemesh. Your kids can enjoy exploring the underground caves from the Hellenistic era and the large quarry from the Muslim era. Most of the outdoor path is stroller accessible if you're willing to push on gravel. You can't bring strollers into the caves so either one parent has to wait outside by each cave or you can park the stroller and carry your baby in.  Although it is lit up, kids may still enjoy bringing their own flashlights. I think this is a great activity for kids ages 6-10. In  the summer, it's also nice and cool in the caves (although the outdoor trail between them is very hot.) They also have a very nice picnic area with bathrooms so this can make a great half-day trip! Due to corona regulations, it's best to reserve a place in advance on their website. en.parks.org.il
Ein Gedi National Park – is a beautiful desert oasis near the Dead Sea with both easy (1 hour) and longer hiking trails. If your bunch likes hiking, this is definitely a great place to go! If you want some history, you can also visit the remains of the ancient synagogue of Ein Gedi. The entrance to the national park has a nice picnic area and bathrooms. Due to corona regulations, it's best to reserve a place in advance on their website. en.parks.org.il
FOR EXCLUSIVE CONTENT AND A PEEK BEHIND THE SCENES, MAKE SURE TO JOIN OUR WHATSAPP STATUS HERE.