Karnataka government says licence lapsed; Ola points out Centre extended it till September 2021 | Bengaluru News
2 min read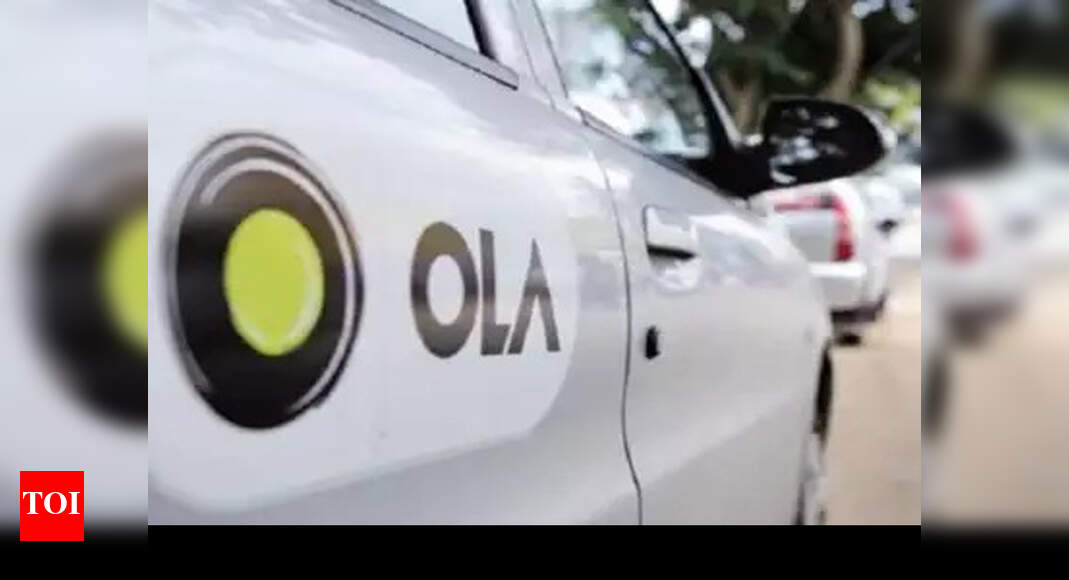 BENGALURU: App-based aggregator Ola Cabs and the Karnataka government are on a collision course. The transport department threatened to intensify its crackdown against the aggregator as it has failed to renew its licence under the Karnataka On-Demand Transportation Technology Aggregators Rules, 2016, whereas sources in Ola said they have delayed the renewal as the Centre had extended the validity of all vehicle documents and permits till September 2021, citing the pandemic situation and restrictions.
L Hemanth Kumar, additional commissioner for transport and secretary, State Transport Authority, said: "Ola's licence expired on June 19, 2021, but they have not yet renewed it. So, it is now illegal for them to operate cabs. For Uber, the licence will expire in December 2021, so they can operate cabs in the city."
L Narendra Holkar, additional commissioner (enforcement), said they have been conducting inspections at KIA for the past two days. "We have booked cases against more than 100 Ola cabs, but haven't seized any vehicle."
An Ola spokesperson refused to comment on the issue. However, an official in the company said: "We delayed the renewal process since the Union ministry of road transport and highways in June extended the validity of documents till September 2021."
Tanveer Pasha, president of Ola, Taxi for Sure and Uber Owners and Drivers Association, said: "The department should not target poor drivers for the faults of Ola. Action should be initiated against the firm for violating rules. How can they operate cabs without a licence?"
Holkar said: "The Centre extended deadline of documents related to vehicles not for aggregator's licence, so this won't apply to Ola. They cannot give this as an excuse for not renewing licence."
K Somashekhar, president, Namma Chalakara Trade Union, however, said: "We have instructed members to use other platforms. The government should come up with an app for taxi and auto drivers, so that we don't have to rely on these private aggregators."
Kumar said there are several other violations at Ola's end. "They are not submitting quarterly reports on details of the number of vehicles and the drivers attached to their fleet. Also, the mandatory call centre facility under the aggregator rules has not been set up," he said.
The transport department had earlier inspected the offices of Ola and Uber in the city to verify their documents. However, officials said both aggregators didn't provide adequate documents.
Holkar said they have received complaints from Karnataka State Tourism Development Corporation (KSTDC) airport taxi owners' association against Ola for violating rules. "There are discrepancies in fare collection, including exorbitant charges collected from passengers and less amounts disbursed to drivers in terms of incentives. However, we are not able to seize those vehicles as they are owned by the drivers, but we have warned them. We will seize their vehicles if Ola doesn't renew its licence," he said.