Experience the beauty of Switzerland by rail or trail | Special Sections
4 min read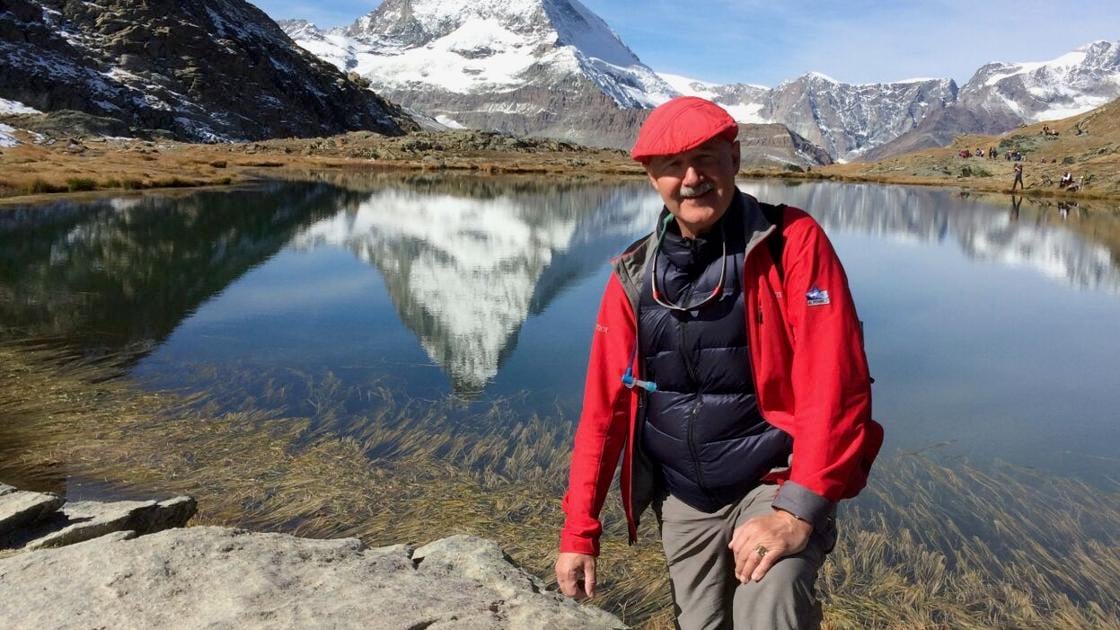 ECHO Trails, led by Rene Welti of Los Altos Hills, is a company that specializes in tailored, small group tours of Switzerland. ECHO stands for "Ecological, Culture, Heritage and Outdoors."
Following is a Q&A the Town Crier recently conducted with Welti.
Q: What is the status of travel in Switzerland in the wake of the pandemic?
A: According to the MySwitzerland website, Switzerland will open to fully vaccinated travelers from the U.S. as of June 28 (to be ratified by parliament June 23). Neither quarantine nor a negative COVID-19 test will be required to enter Switzerland.
All travelers entering Switzerland by plane, with proof that they have been fully vaccinated, must complete the online form from the Federal Office of Public Health.
For information on visiting Switzerland, visit myswitzerland.com/en-us/planning/transport-accommodation/travel-to-switzerland/covid-19-what-is-opening-and-when.
For information on returning from Switzerland to the United States, visit cdc.gov/coronavirus/2019-ncov/vaccines/fully-vaccinated.html.
For the latest European Union news, visit schengenvisainfo.com/news/switzerland-to-lift-entry-ban-for-vaccinated-third-country-nationals-including-us-uk-canada/.
Q: Tell us about the kinds of Swiss tours you offer and how long you've been at it.
A: Here are my three categories of tours we offer that no other company offers:
Swiss Guided Day Hikes with English-speaking Swiss residents in five Swiss resorts.
Swiss Multi-Day Guided and Semi-Guided Hikes.
Swiss Guided 12-Day Rail and Trails Tours that include 11 legendary trains with two nights in each place. All other tour companies offer five to six trains, and no other company does two nights in each place.
Q: How did you get started in the tour business?
A: When I lived in Lucerne in 2010, I noticed no one was offering a guided tour to the scenic summits of the Rigi, Pilatus and Weg der Schweiz. I spent over six months scouting different routes I thought American visitors would enjoy doing and experiencing. Today we have over 12 different Lucerne day tours.
To start, I conceived a website with an all-inclusive price with reductions for Swiss Pass and Half-Fare Cards that Americans can just hit "book" and pay, and the tour with guide is confirmed. Then in 2010, I was the guide, and today I have an inventory of local Swiss resident English-speaking guides.
In Lucerne, we are still the No. 1 hiking company, according to Trip Advisor Lucerne.
Back when I started ECHO Trails during the same year, I met Greg Witt of Alpenwild at the Adventure Travel annual show held in Lucerne. Greg was on my Weg der Schweiz familiarization tour and we got to know one another. Greg needed a guide for his Christmas tour, and that's how I started being a guide for him.
To expand Alpenwild's programs, we came up with a guided rail tour that I helped to design, and for eight years was the lead rail tour guide. While people liked the rail tour, I received lots of itinerary feedback, and with the blessing of Alpenwild, I was free to start my own rail tours, which I did in 2019.
Today people book my rail tours because they say I'm the "best on the market."
Q: What makes Switzerland special?
A: When I ask the people who go on our tours, here are some of the things they tell me:
Astounding beautiful scenery – the Swiss Alps are just awesome.
With four national languages, Switzerland has great diversity and culture within relative short distances from one another.
Switzerland is very clean and safe, with a stable society.
Switzerland had the most efficient public transportation system.
Switzerland has excellent food and a wide range of wines.
Q: Can you give us an overview of some of the country's biggest tourist attractions?
A: The most scenic places include Lucerne; the Eiger, Mönch and Jungfrau region; Zermatt and the Matterhorn; St. Moritz and the Engadine Valley; and the very scenic Glacier Express train experience.
Lucerne is very centrally based and an excellent place to start a Swiss stay. That's why we are based there and have the most number of day tours. Lucerne is just about the perfect starting-off point for day tours of Switzerland: medieval old town, lake and the Alps. An hour's train ride from Zurich, it has many reasonably priced hotels within walking distance of the train station, mixed with excellent restaurants
ECHO Trails offers more than a dozen different day trips out of Lucerne – plus some of our other day tours can be reached from Lucerne.
Q: How about a few places that are off the beaten path?
A: Following are some suggestions.
Engelberg – we have a day tour from Lucerne there. For information, visit echo-trails.com/tours/heart-of-the-alps-guided-day-tour.
The Via Alpina No. 1 trail – this is where the local Swiss go to hike.
The Swiss Alps Jungfrau region – the hiking trail that takes you through the "Heart of the Swiss Alps."
Q: When is the best time to visit Switzerland? How far in advance should one plan a trip?
A: June through September is the best time to visit. Plan four to six months in advance. Seats on the Glacier Express are limited, so the earlier you book, the more assured you are to get your seat on the date you want. However, now is a good time to plan your 2022 Swiss trip.
For more information, visit echo-trails.com/about-us-guided-swiss-alps-tours.