Chennai's top tourist attractions lose sheen after weeks of lockdown | Chennai News
2 min read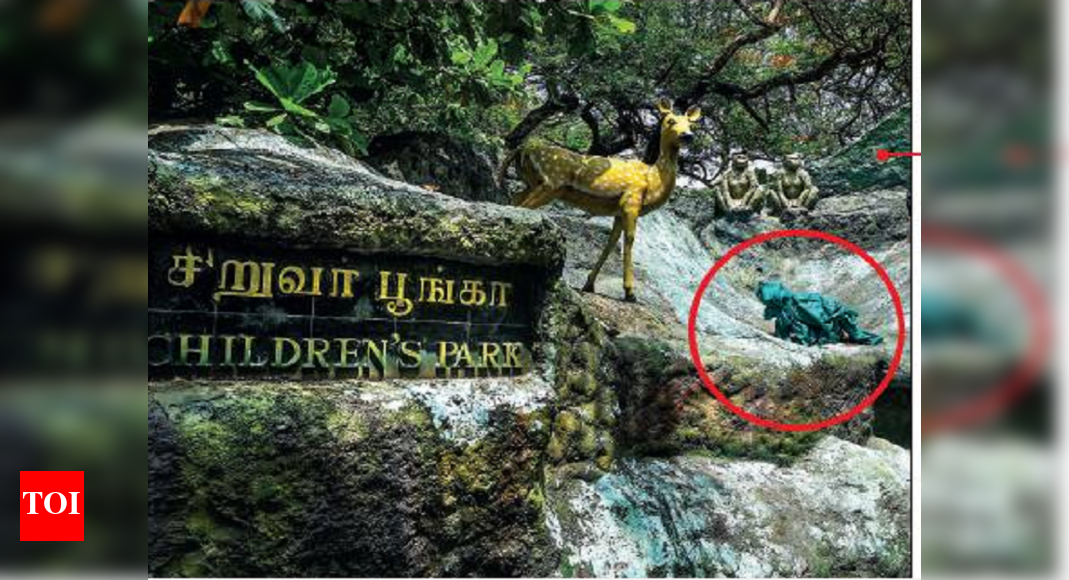 CHENNAI: While the government is hashing out ways to revive tourism, visitors may choose to skip major attractions in the city as many are in disarray. Spots that attracted hundreds of tourists daily before the pandemic struck, now sport poor and damaged infrastructure.
TOI found that most of the equipment in the
children
's play area on Elliot's beach promenade was broken or badly damaged, hinting that no maintenance work had been taken up for a year. The play area in Besant Nagar was developed a few years ago under the Swadesh Darshan project. Elliot's and Marina beaches are among the most popular tourist spots.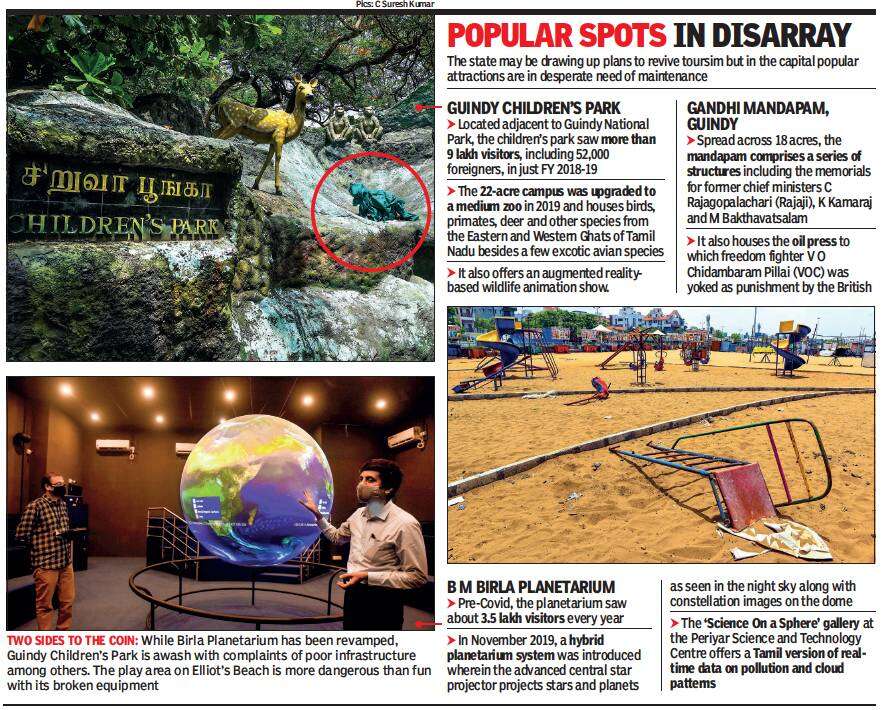 Guindy Children's Park also faces complaints such as empty enclosures, poorly maintained play area and cracks on the steps leading to the crocodile enclosure.
Neighbouring Gandhi Mandapam, which houses memorials of freedom fighters and former chief ministers, is maintained better than how it was in previous years. But, it too is not ready for tourists. The parking lot is covered with fallen branches and dry leaves, while the edges along the arterial road are riddled with trash.
The infrastructure at Guindy Children's Park has degraded over the last two decades, said P Asoka, president of Approved Tour Guides Association. "Various amenities at the Guindy Children's Park such as the toy train have disappeared over the years," he said.
When contacted, park sources said financial constraints were affecting work to upgrade facilities and preventing new projects. "All work at the park would be covered using revenue generated through tickets. Since the park has been shut for quite some time, our priority is using reserve funds for animal care and upkeep of the premises," a forest department official told TOI. Though steps were taken to source funds through CSR initiatives, there were no takers.
With the city having lost two lions to Covid-19, the official said the reopening of the Children's Park could be delayed as the Central Zoo Authority recently ordered the complete halt of tourist activities at all zoos, national parks and tiger reserves.
Sources with the department of information and public relations, which maintains Gandhi Mandapam, said the parking lot was not cleared due to shortage of manpower amid the lockdown. However, some sources alleged that trash from the road is being dumped into the compound. "We have taken up the issue with Greater Chennai Corporation," an information department official said.
Corporation sources said that the complaint from Gandhi Mandapam will be checked. "We will take steps to improve the children's play area at Besant Nagar beach," the official added.