Camping most popular among travelers during May Day holiday – Travel
2 min read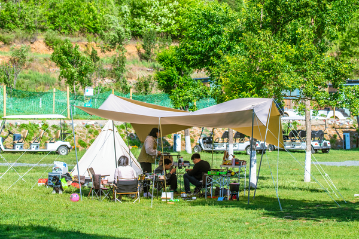 Camping was the most popular way of traveling during the recent five-day May Day holiday, especially among the younger generation, according to Chinese tourism website Mafengwo.
The search for camping on the website increased most in Sichuan province and Chongqing municipality, where many looked for camping road trips at destinations with picturesque views.
Local and peripheral tours have dominated the market due to the country"s COVID-19 controls. While those in Guangdong province took their favorite dim sum snacks to campsites, mountain views and landscapes were most appealing to travelers in Guizhou province.
Both youth and those traveling with children took camping as a way to embrace nature and enjoyed outdoor activities ranging from cycling to paddle boarding. Preferred destinations ranged from the Gobi Desert to the sea.
The most popular routes during the holiday were Sichuan and Tibet autonomous region section of the National Highway 318, Hulunbuir Grassland and Hainan Island.
Five-star hotels also offered packages targeting local dwellers with discounts and unique experiences during the holiday, such as cooking classes.
Feng Rao, head of Mafengwo's Tourism Research Institute, said that young people are more willing to pay for such unique experiences. They are more inclined to choosing quality local hotels due to changes in consumption habits.