Austin Millz Shares His Top Five Festival Camping Tips
4 min read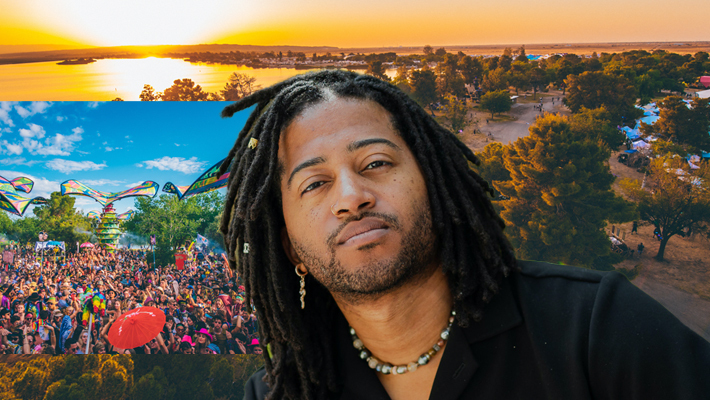 The live music, bold fashion choices, and endless good vibes are what make music festivals memorable and downright fun. Camping at a music festival, on the other hand… isn't always so glamorous. Communal bathrooms and showers (if you're lucky), dusty supplies, chilly temperatures, and tent sleeping can make catching some much-needed Z's after a day of raging rather difficult.
Fortunately, there are some simple measures you can take to ensure your festival camping survival.
If you're heading up to Buena Vista Lake for the anticipated return of Lightning in a Bottle, chances are you'll be camping out for the Memorial Day Weekend event. The Lightning in a Bottle lineup includes Glass Animals, Kaytranada, GRiZ, Chet Faker, Black Coffee, Four Tet, SG Lewis, Big Wild, Purity Ring, Little Simz, Seth Troxler, Maya Jane Coles, CloZee, Ekali, Jon Hopkins, GoldLink, G Jones b2b EPROM, Koffee, Monolink, LSDREAM, Big Freedia, Mr. Carmack, Opiuo, and tons more.
One up-and-coming performer of the weekend is Austin Millz, who just released his first single of 2022, entitled "What's Next?" As a long-time music artist and festival-goer, he knows a thing or two about conquering a festival weekend, including what it takes to make it through a successful festival camping experience. If you're making your festival camping debut this weekend at Lightning in a Bottle, check out Millz's guide below. He's sharing his top five tips for festival camping, so you can keep the good times rolling even after the show is over each night.
ALSO READ:

USB
Whether you're a fan, an artist, or a performer at the festival, having a USB of your music or music you love is KEY. You NEVER know when the opportunity to DJ will strike. Maybe someone needs someone to DJ a set or DJ an afterparty, or maybe a performing artist forgot their USB.
I have personally witnessed these situations happen at this past Coachella, actually. It's always good to be prepared.
Canopy Tent, Pillow, and String Lights
If you are camping at a festival in a hot destination, you NEED a canopy tree otherwise you'll be waking up at 7 a.m. — and not because of the music from the ongoing after party either lol! A canopy is just the start, though. Having the right pillow ensures your place is comfy — nothing worse than using a balled-up sweatshirt because you forgot your pillow. Finally, ITS GOTTA BE VIBEY — throwing some string lights up shows you're a veteran, not a rook. They'll also make it way easier for you to find your campsite in the middle of the night after a long day of partying.
Water and Your Own Bottle
I don't think this even needs explanation, but you have to stay hydrated. Or if you're like my manager, he LOVES Electrolit — it's the Mexican version of Pedialyte, made specifically for hangovers. Thank him in the morning when your hangover is minimal. I recommend drinking a whole bottle when you start your day. Definitely carry water with you everywhere, and try to get a reusable water bottle so you're reducing waste.
Lightning in a Bottle has a lot of cool green initiatives, so it's important to pull your weight and keep the community clean. I think there are some pretty cool hydro packs around now, so you can rock it with your best fest-fit.
Ice Cooler
Even if you have to go to the festival to get ice, you gotta keep your drinks cold. A lot of festivals have concession areas on the campsite, so that's a good place to start. Gotta have a few Modelos, a bottle of tequila, and if you're a real one, get dry ice! Just promise me to be careful when you put your hands into the cooler, the fog may look cool but it's no joke!
Earplugs
You're going to need your ears to be able to listen to all the amazing music this weekend! Especially at my set on Saturday, I better see y'all raging…safely with earplugs. It doesn't matter if this is your first festival or if you're a true vet, you only get one set of ears! I also better see y'all at my brother's set, SG Lewis on Sunday. Excited to see you all this weekend!