5 Best Locations For Idyllwild Camping
7 min read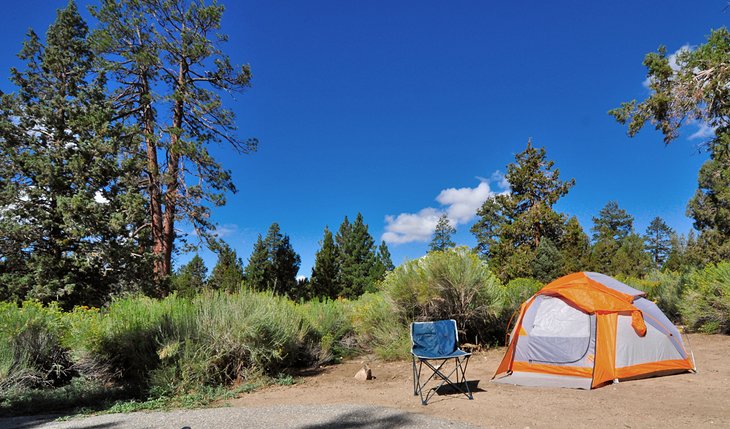 Holidays are the most awaited part of the year. If you chose a good place for a holiday, you could spend the rest of the year with its memories. So possibly you are craving fresh air and atmosphere then Idyllwild is one of the good options to consider. A small village situated in the San Bernardino National Forest.
From busy urban areas to relaxing forest areas, your soul needs a break from this hectic environment. Camping at Idyllwild is like escaping from the stress and satisfying yourself with your favorite meal. Enjoying Idyllwild camping the beautiful view of San Jacinto peak, pine-covered mountains, and adventurous horseback riding, electric hookups, at the conveniently located nature center of southern California with your friends and family will definitely add beautiful moments to your memory book.
Explore Woodland Oasis
Camping is one of the most exciting things to spend quality time with your loved ones. If you are planning to do camping at Idyllwild Campground, then you will explore many tall pines and big boulders on your way. This campground is a part of a well-known state park that is Mount San Jacinto, State Park. After setting up your camp you can enjoy your meals in nearby restaurants. Hiking is also a good option at this location.
Hiking Starts from Humber Park
This park is located at the northern end of Fern Valley. Hiking is the best option to start your camping. It is an easy simple walk on hiking trails. So, you won't feel exhausted, this simple route will provide you with a great experience of hiking without wasting your energy and time.
That's how you can start your camping, hikers can take rest at regular intervals. There are certain places where you can take a break. Have Fun! Now let's move on to our next topic and discuss camping destinations for Idyllwild Camping.
5 Destinations for Idyllwild Camping
There are so many things to enjoy at Idyllwild. Many visitors enjoy their camping time as hikers, backpackers, and off-roaders. Whereas others just enjoy their holiday by relaxing in town and enjoying the beautiful view of the San Jacinto mountains. Here are some places in Idyllwild that are available for camping.
1. Stone Creek Campground
This camping site is located around 5 miles away in the north of Idyllwild. It provides an electric campsite. Stone creek campground does not provide shower facilities. This campground remains open during spring, and in summers as well. Around 44 sites are available, with the facility of the tent, and electricity. Stone creek campground is ADA-accessible sites. This camping area is not a full hook-up sites. The maximum trail length is about 24 feet.
The time to check in is 2.00 p.m. at this location and you can check out at 12.00 pm. Campers can enjoy the experience of hiking. The location allows you day hiking as well. It has 48 campsites. 12 sites are for trailers and RVs only whereas the rest 22 are for tents only. This camping site is covered with pines and mature forests, so it offers privacy as well. Happy camping!
2. Idyllwild Campground at San Jacinto Mountains
The most convenient place for camping is the Idyllwild campground. Idyllwild campground is sort of close-in yet a good nature escape spot for camping. This location is at Mount San Jacinto State Park. This is the nearest camping spot from the center of town. The Center of town is within the walking distance of this Idyllwild campground.
It is surrounded by towering pines. The mountains of San Jacinto are famous for their palm springs aerial tramway. This runs an 8500 feet palm springs, this state park's campground is on the western side of the mountain. Trails connect the tramway and wilderness area of the park.
Visitors also enjoy the experience of hiking at the Idyllwild campground. It is a full hookup site. There are around 31 campsites. Around 9 sites are only for tents. The rest are for trailers, tents, and RV campers. A hike and bike area are available for visitors of Idyllwild campground who arrive by bicycle or on foot. If you are a registered camper, then you can enjoy the benefit shower and restroom. Tokens for showers are available near the office.
If you want to enjoy camping as well as the shopping and food of town then this area is the best choice for camping.
3. Hurkey Creek Park
Hurkey Creek Park is one of the most beautiful parks for camping. It is located in the mountains of San Jacinto, and 4 miles away in the southeast part. This park has magnificent pine trees, and charismatic mountain views.
There are 130 campsites at this location.​ This site offers activities like BBQ, picnicking, bird watching, and biking. You can also enjoy breathtaking hiking trails. It offers a huge area for group gatherings, outdoor games, and much more activities.
Timings Of Park
The timings of this park are 6 am to 10 pm on Fridays, Saturdays and holidays. Sunday to Thursday the timings are 6 am – sunset. Visit Park headquarters for more inquiries.
Features Of Park
This park has a large open campground, picnic area, a children's playground, a separate area for special events, a fishing lake, is pet friendly, offers restroom facilities, and much more.
4. Boulder Basin Campground
Another campground is Boulder Basin located near the black mountain summit. It is in the San bae Nardino national forest. It is 6 miles away on a black mountain road, so it is not recommended to travel through trailers or low-clearance vehicles.
Campers can enjoy the experience of rock climbing because there are many big Boulders all around this area, so you can show your skills. It has 34 sites for camping.
9 are for tents only and the rest 7 are for both tents and those that accommodate RVs. Potable water is not available at this campground. If you are willing to reserve your place for camping, during the main holidays a minimum of 3 days reservation is allowed.
5. Idyllwild County Park
This Idyllwild Park is located near the eclectic mountain village. It has 202 acres of wide space, beautiful forest, and an adventurous hiking experience available. It is a perfect place to spend quality time with your loved ones in a quiet calming small town.
It serves as a great option for climbers, hikers, explorers, and campers as well. If you are extra enthusiastic about adventurous activities, then you can also experience rock climbing at this place.
The timings of Idyllwild country park are 6 am – 10 pm on Fridays and Saturdays and specific holidays whereas from Sunday to Thursday the timings are from 6 a.m. in the morning to sunset.
You need to pay an amount of dollars 30 to 35 each night, which includes 6 people and 2 people if you have an extra vehicle then an additional fee of 6 dollars is charged for every extra vehicle. Features of this park include Hiking trails, Fishing lakes, Restrooms, Picnic area, Fire/grill rings, Pet friendly, walking trails, Biking allowed on trails, and much more.
Remote Area Camping
You can enjoy camping in remote areas around the San Bernardino National Forest is not allowed in this area. Instead, you can use propane or chemical stoves, but it may be used only after California Campfire Permit.
You can take this permit from California at ranger stations. You need to follow some restrictions if you are camping in a remote area. Such as the camp should be at least 200 feet away from water, meadows, forest roads, trails and spring.
A quarter mile away from private property, picnic areas, trailheads, campgrounds, or state highways. For proper details and information, you can either visit or call the national forest ranger station.
Wilderness Campsites
These sites are available for camping only to a limited number of visitors. Visitors can only enter these sites by foot or on horseback. Also, you need a wilderness permit, it is free. Visitors can take the permit in advance for three months.
It is suggested during the months of summer. Campfires are not permitted in wilderness areas of the San Bernardino National Forest. That's why lightweight stoves are recommended.
Final Note
So now you have the best camping spots in Idyllwild. Plan your camping holiday soon at these beautiful and magnificent spots. For visitors who want the food and shopping experience for the town. You should do camping at Idyllwild Campground.
You can check the details of the rest and choose the perfect site for your preferences. It is better to do planning in advance so you can take permits accordingly for the required things. You can also enjoy camping in the San Jacinto mountains. Some spots are on the roadside, it may require a campground map. Facilities of picnic tables, vault toilets, and fire rings are available. There are some underdeveloped as well as partially developed campgrounds where you can enjoy dispersed remote camping.
It is better to make bookings if you are visiting during the holiday season to avoid difficulty in finding the best site for you and your family and friends. If you have already visited these camping areas of southern calif, then share your experience! For camping details, you can visit Idyllwild ranger station. Happy holiday!
Verified Content by Experts
USA Tales has content written by niche experts, travelers, students, and those with real-life experience. Our content is also periodically reviewed by subject matter experts to ensure content accuracy and relevancy. Have a question? Email us at [email protected]